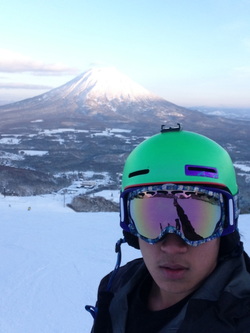 It has been a while since my last post because of many things, amazing snow, amazing night life and teaching people how to ski. This trip to Japan has really been the best thing I have ever decided to do and there are so many reasons why. Ski trips have to be by far the best holiday you can have, but there is always that dread of the last day coming too soon. A 10 day ski trip doesn't guarantee you amazing snow or noticeable progression. My trip is over 110 days long, theres no need to be selfish about a 'pow' day!

I arrived in Niseko on the 19th of November. The lifts hadn't started yet but there had been a 1 meter dump of snow over-night, I had to get up the mountain. I put the skins onto my skis and started the long hike up the mountain. What normally takes just under 10 minutes on the chairlifts took me nearly 2 and a half hours.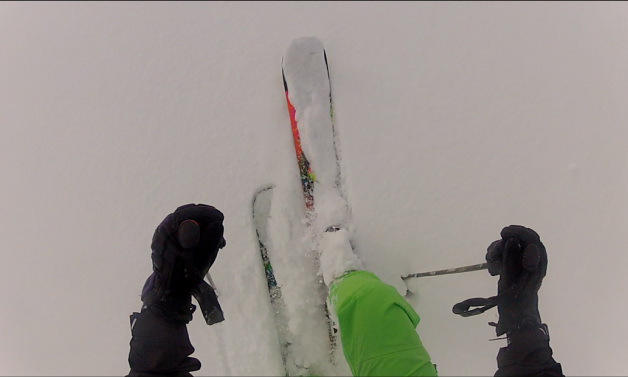 Nearing the top of the first section of the mountain, a steeper 'black rated' slope faced me. Skinning up was not be possible as skins are designed for gradual slopes. I un-clicked my ski boots and was immediately hip deep in powder snow. The slope in-front of me was only about a 150 meter hike but as I tried walking upwards I found myself digging a wall in-front of me. I now realised the benefits of having skins or snowshoes, there was no way to climb without these aids. Extremely frustrated, I put my skis back on, skied down the section I had just climbed up to find another way around.

The first run of the season was spectacular. The clouds dissolved to reveal the sun, in-front of me was a ski run that I had worked almost 2 and a half hours for. After multiple face shots of powder, I coined the term "Asahi Powder" obviously meaning 'Super Dry' Snow.