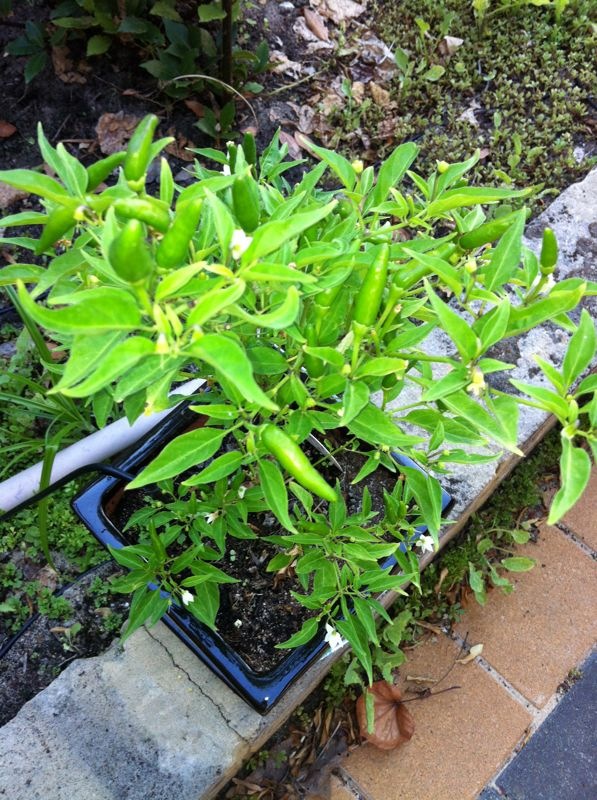 So it has been awhile since my last post. Working as a ski instructor leads to a very busy life. First in the news is the state of my chilli plants I grew back in October. You can see they have really grown! I am super happy about this. I hope everything else this year grows in the same way, not only for myself but also for the world and it's economy. Something I am not happy about is the disorder of my writing. I can hardly write anymore, most my sentences are extremely basic, courtesy of too many nights out and lack of sleep.
If anyone out there is keen on skiing and wants to be a ski instructor I highly suggest it. This season has definitely been one of the highlights of my life. As a friend just said to me, "You have the whole package" being a ski instructor. Fitness from skiing everyday, making great friends who have the same interests, earning money from doing what you love and learning new skills about life everyday.
2013 has definitely been the best new years so far. The eve began with a very fun ski lesson with an Australian girl after which drinks started early at our humble abode. There was something really fun about bringing in the new year with people who loved the snow and shared your passions. Blessed with a night of extremely heavy the snow, the 1st provided huge amounts of 'faceshots' in the powder.
On the 5th day of the new year I was invited on a backcountry trip, 4 hours of hiking showed me how unfit I really am. The day before the trip were plagued with scary stories of avalanche mishaps. I was also forced to buy a bit more safety equipment, a beacon and a probe. I really hope to find more friends who love the backcountry and alpine hiking.
Unfortunately I can't tell you the name of the place we hiked. We were led by our head guide who wouldn't give us the name of the area or any choice in the direction we were headed. We started the trip with a ski lift ride up a very isolated mountain with only a few skiers. Sticking our skins onto our skis we started a 30 minute 'warm up' hike up which turned into a 2.5 hour sprint to the first peak.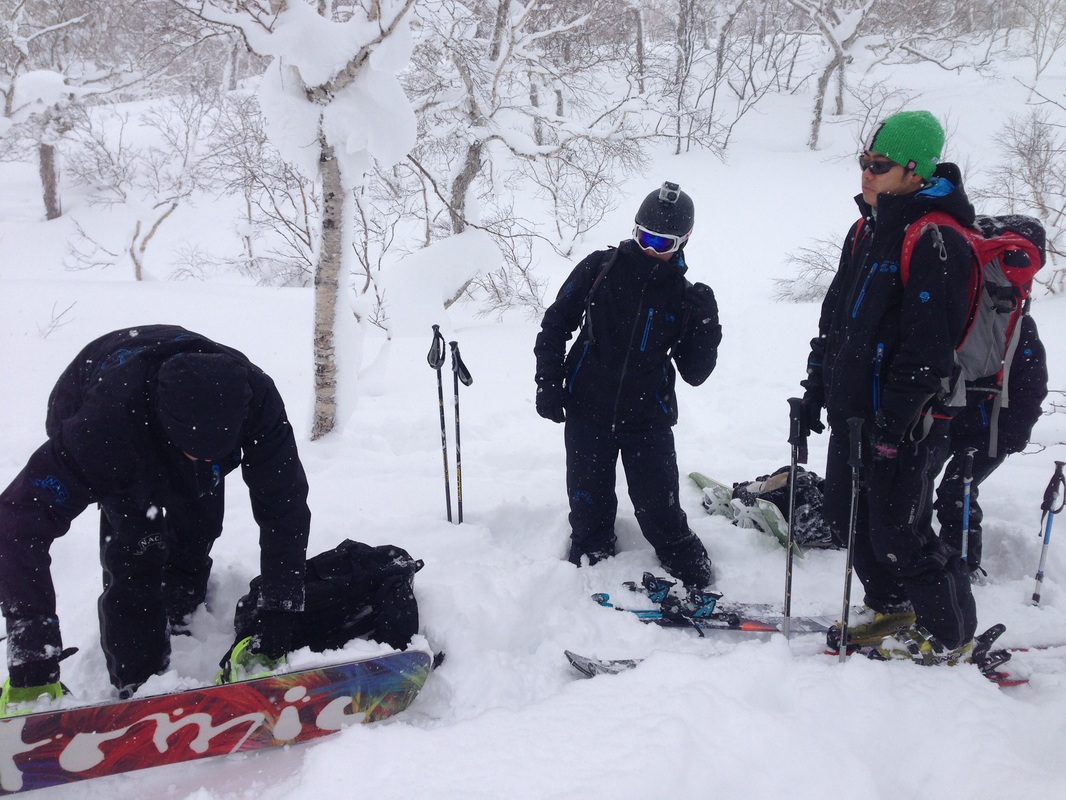 Preparing snow shoes and skins, unaware of the hike ahead. Our head guide on the right wondering why we were taking more than 30 seconds to get ready...
While hiking I decided to take off my helmet, goggles and gloves. I was sweating throughout even though it was -17 degrees disregarding windchill. I knew sweating in the snow is very silly, as soon as you stop moving you will freeze. Sure enough as soon as I reached the peak, my body rapidly cooled. Next time I will manage my temperature better, it was just hard with no breaks and keeping up with people much fitter than you.
I have skied powder many times before. I have skied fresh tracks after a 1 meter dump over night. Even so, I have never felt powder snow like this before. Over 3 meters of snow has fallen in the area with no one to ski it. As kid I always wondered if you could ski in the clouds, I now realise you cant do that, but you can ski on 3 meters of virgin snow; in my opinion something that gives the closest sensation or feeling.
Overall, the backcountry hike was an amazing start to 2013. I really hope to do much more of it before my return to Perth. I hope everyone had a great christmas and new years. I wish you the best of luck for 2013.